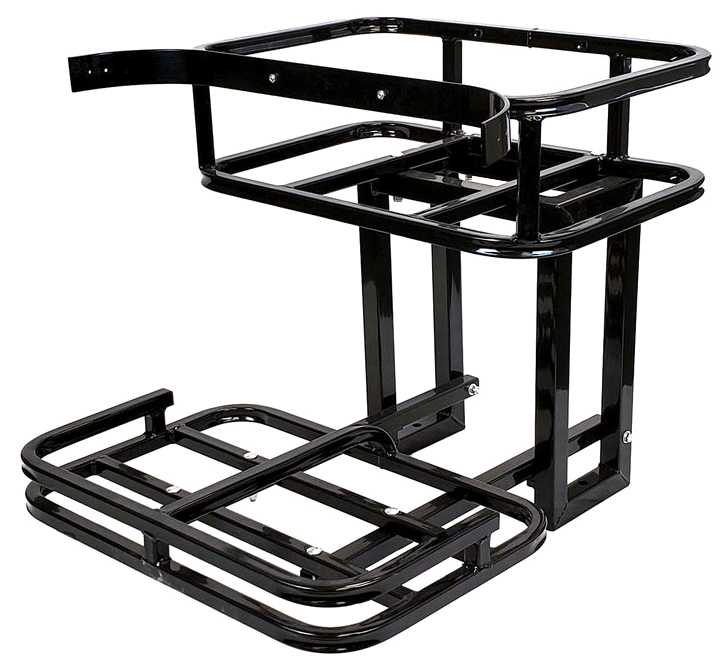 Take golfing comfort to a whole new level
With the new Golf Cart Cooler Rack from IcyBreeze, you'll never have to skip a round because it's too hot outside again! This heavy-duty steel frame construction rack easily bolts onto Yamaha 2 seat carts and holds most 40 quart coolers and smaller with no major modifications. The bag holders are relocated behind the cooler to give easy access to both your clubs and drinks!
Pair this rack with the IcyBreeze Portable Air Conditioner, and now you have an AC on your golf cart for the price of a nice driver! Add one of our Dual AC Kits and you can share the air with a passenger. Be envy of your country club!
BUY NOW
Built for Accessibility and Comfort
Heavy-duty steel construction that is powder coated for years of durability.

Easy to assemble and will attach to Yamaha Two Seater golf carts with no modifications. Support for other golf cart models coming soon!

The Icybreeze works as a great cooler as well to carry all the drinks on the course.

If you have the back seat on the cart and no bag trunk, then it's no problem. You don't need the rack and can easily strap the Icybreeze onto the seat and use it that way.

Golf courses all over the country are taking advantage of the new system. They have found that more people will come and play on hot days if they can stay cool. More people playing is more green fees, equipment sales, food and beverage sales, etc. This is a higher return on something that only costs the price of a driver.

Golf courses are seeing a full return on their money in less than 60 days!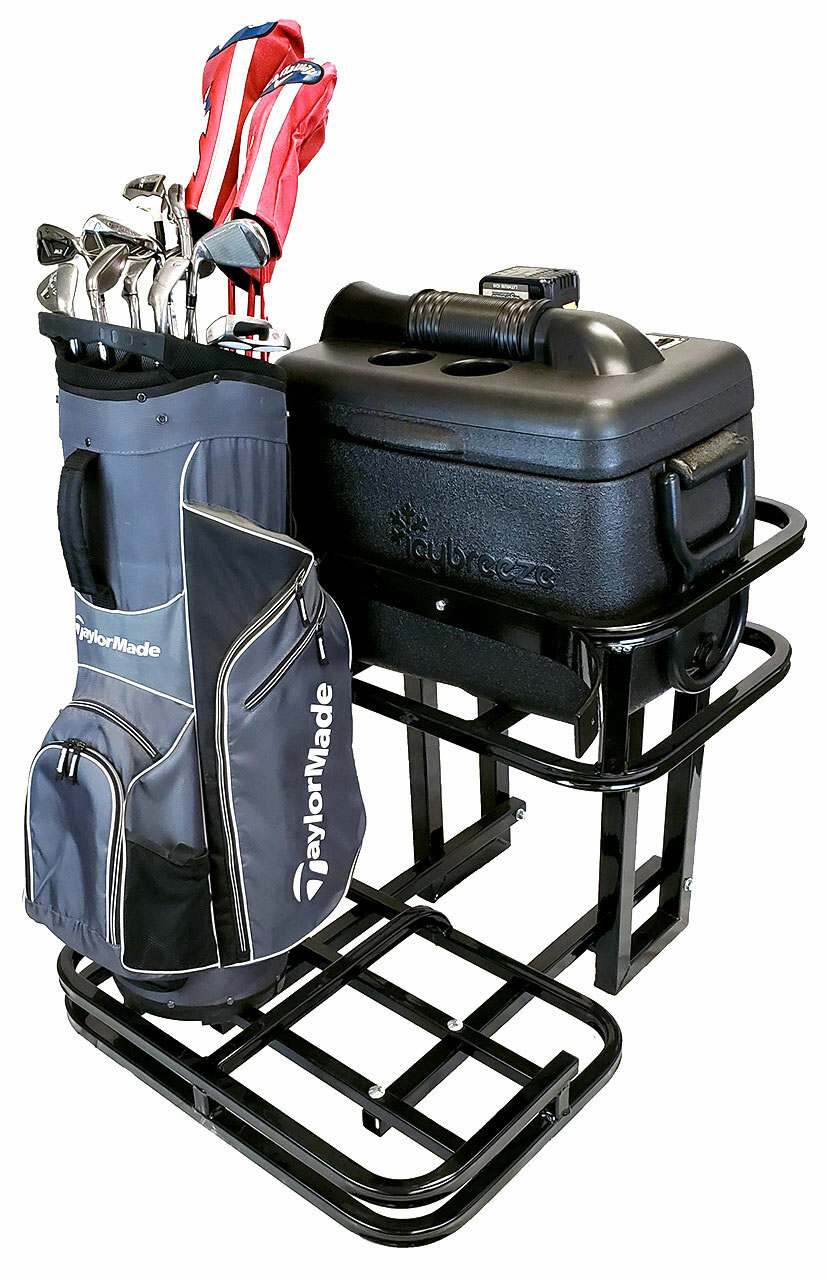 Golf Cart Cooler Rack Specs:
IcyBreeze Golf Cart Cooler Rack
▬ H 19.3″ W 14.2″ L 27.8″ Golf cart rack box dimensions
BUY NOW

Shop All Icybreeze Accessories
Pick Out Accessories

Customize Your New IcyBreeze
Buy Icybreeze Now